Small Town Street Photography: Silverton, Oregon #2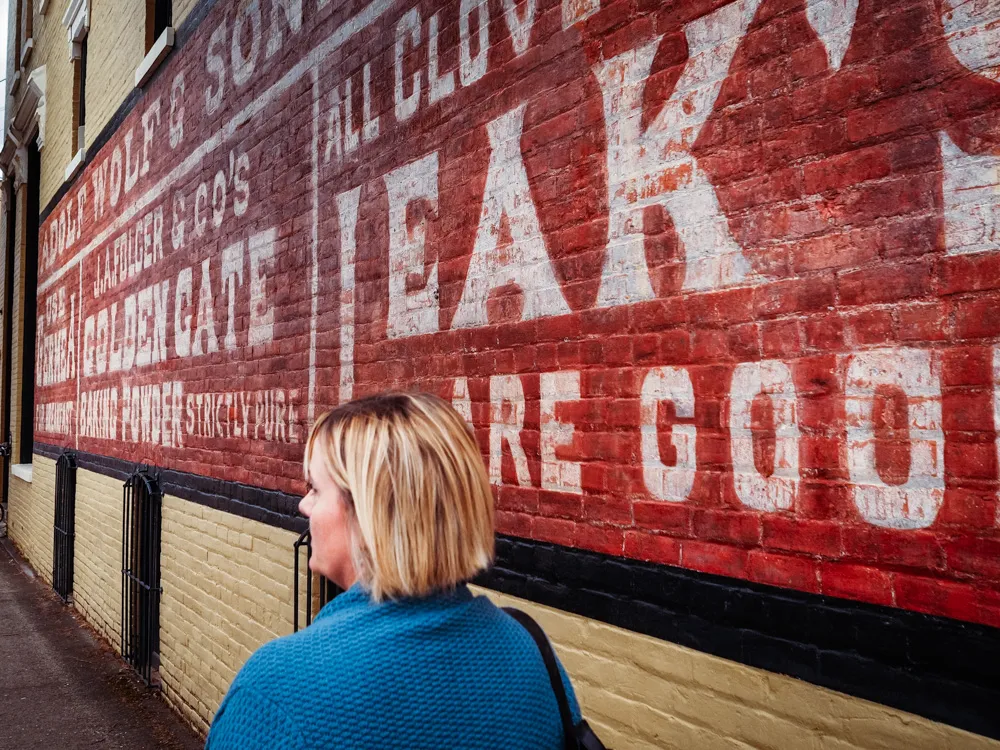 Continuing with my self assigned small town street photography project.
While exploring Silverton, Oregon, I was walking along the sidewalk and this image presented itself rather quickly. The red/yellow colors on the wall contrasted with the blue of the shawl. I chose to frame this differently and the visual tension works for me. Two quick frames and the image was gone. The original image is a little too wide and once I cropped it, it matched what I saw in my mind's eye for the finished image.