A Moment Between Brother and Sister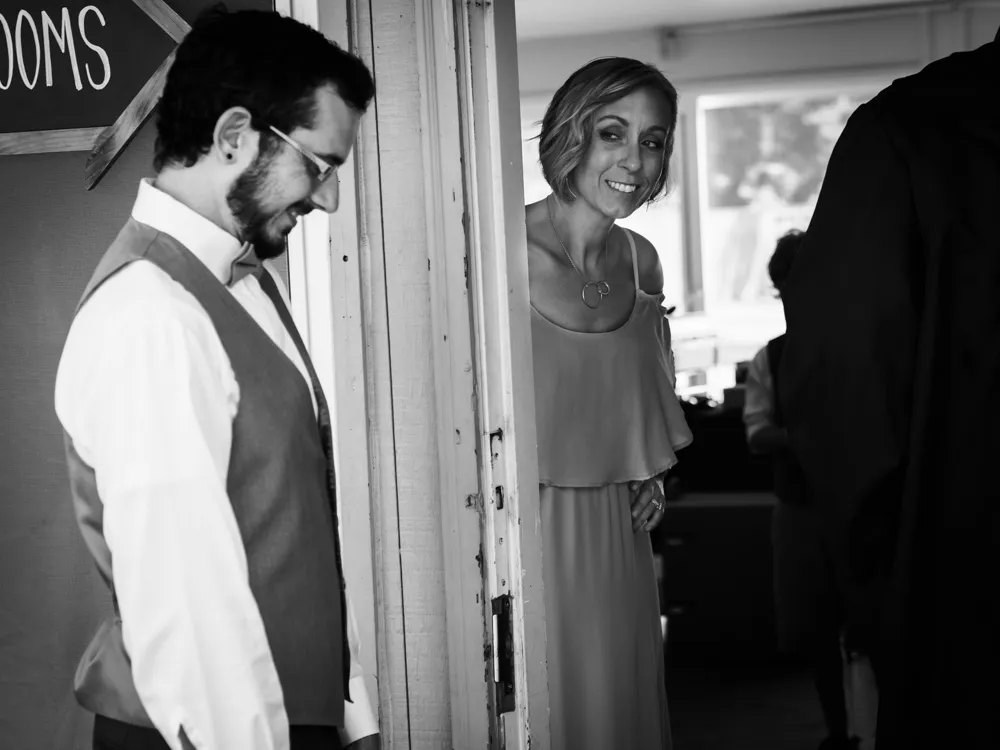 On July 27th, 2019 my son married the love of his life in a heartfelt ceremony that had a lot of laughs as well as tearful moments. My daughter was a part of the bridal party and even though I wasn't the official photographer, I knew I needed to capture those moments that would happen throughout the afternoon as a visual record of how I saw the day through my cameras.
I saw this moment between my son and daughter come together before my eyes. I quickly walked over to a better shooting position and I was able to capture two frames before it disappeared. I knew it was a special moment at the time but it wasn't until the following morning when I was editing that the full impact of this moment hit me as their father.
Let's just say my eyes started to leak quite a bit for a few minutes. I hold these two near and dear to my heart constantly. These two were hilarious when they were younger and are still a riot together.
They are the best children a father could ever ask for.
Moments like this are why I shoot weddings, families, birthing and end of life documentary photography – these moments are authentic and say more than any stylized, and at the same time, lacking depth and authentic emotion in the images I see so many photographers producing these days.
The style of wedding photography I shoot in isn't for everyone, but for those who appreciate the authenticity of this style of photography and want something more real – these are the clients I want to work with.
To learn more about how I shoot weddings and why I've chosen to photograph them in this way, visit my Documentary Wedding Photography page.