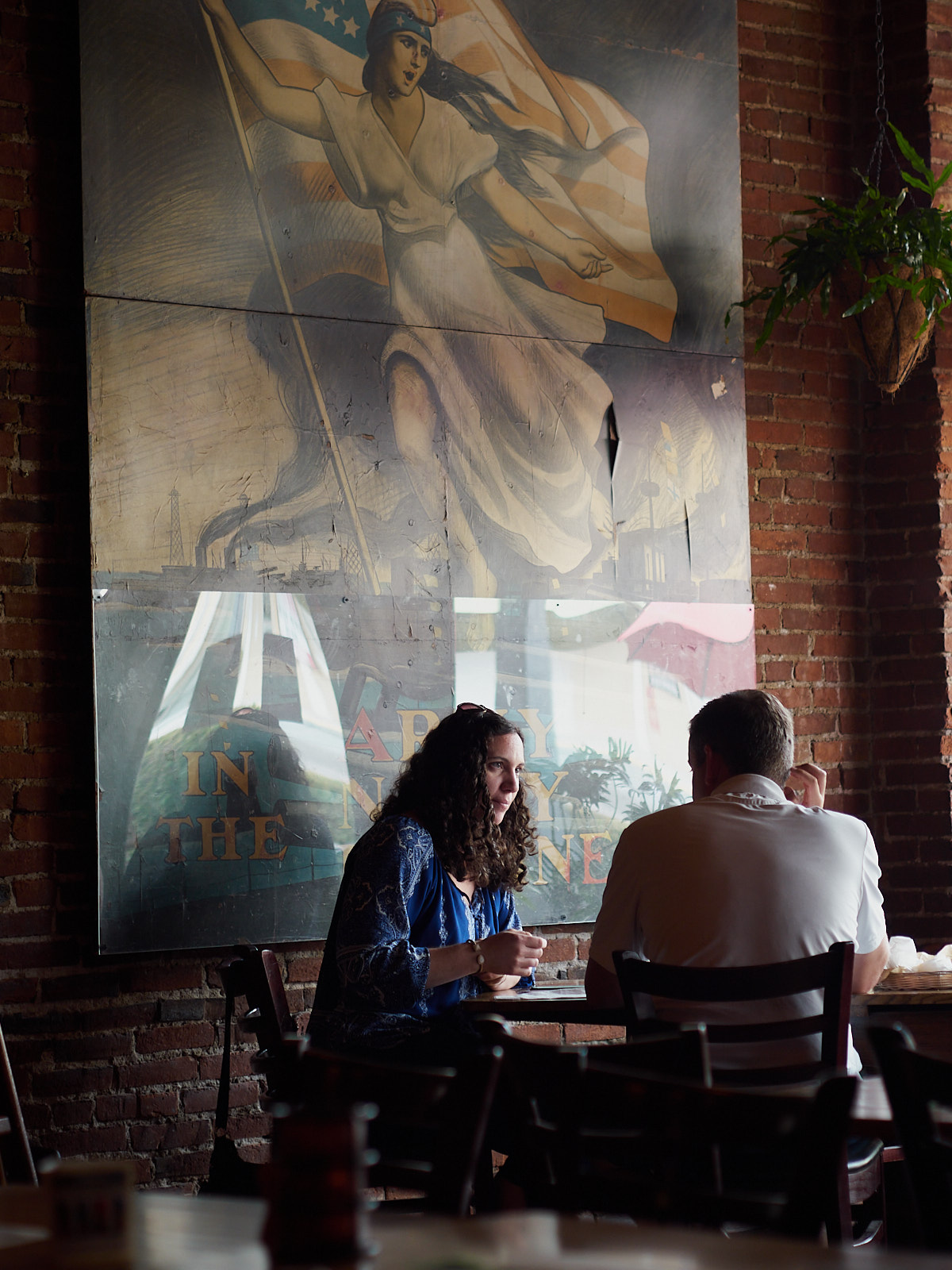 Made a road trip with a friend and professional colleague to Portland Oregon.
On our way back home, we stopped for lunch in Salem, Oregon at McMenamins BrewPub and the ambiance was lovely.
All the warm tones and the decor were begging for a color image to be shot. This quiet moment between 2 people presented itself and the large window provided the perfect light.